4th Materials Chain International Conference
MCIC 2022: Future Energy Materials and Systems
MCIC 2022 took place at Ruhr-Universität Bochum, Germany on August 29th, 2022.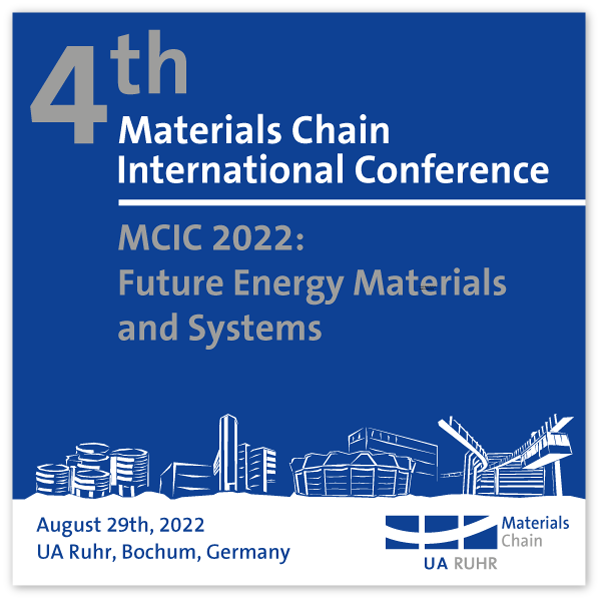 About MCIC 2022
Materials are a cornerstone for a sustainable energy future. Novel materials systems that harvest, store and convert energy efficiently and with only a small environmental footprint are urgently required. To this end research needs to focus on the discovery and design of novel materials, while development times from demonstration of novel materials in an academic context to large scale industrial productions also need to be shortened.
We invited internationally renowned experts to present their latest research on materials and systems for a sustainable energy future together with selected speakers from the Materials Chain network.