DIMENSION – Determining materials for energy conversion – Establishing a fast track towards processing and evaluation
DIMENSION is a 3-year research project funded by the Mercator Research Center Ruhr (MERCUR) on new functional materials for energy conversion. With the ongoing transformation of the energy system to green electricity, electrochemical processes are gaining central importance. The materials that have been used to date, for example for electrolysers and fuel cells, are expensive and exhausted. Scientists at University of Duisburg-Essen, Ruhr-Universität Bochum, and other institutions have therefore set themselves the goal of developing new and high-performance electrochemical materials.
Early Career Researchers
Associated Scientists
Coordination & Communication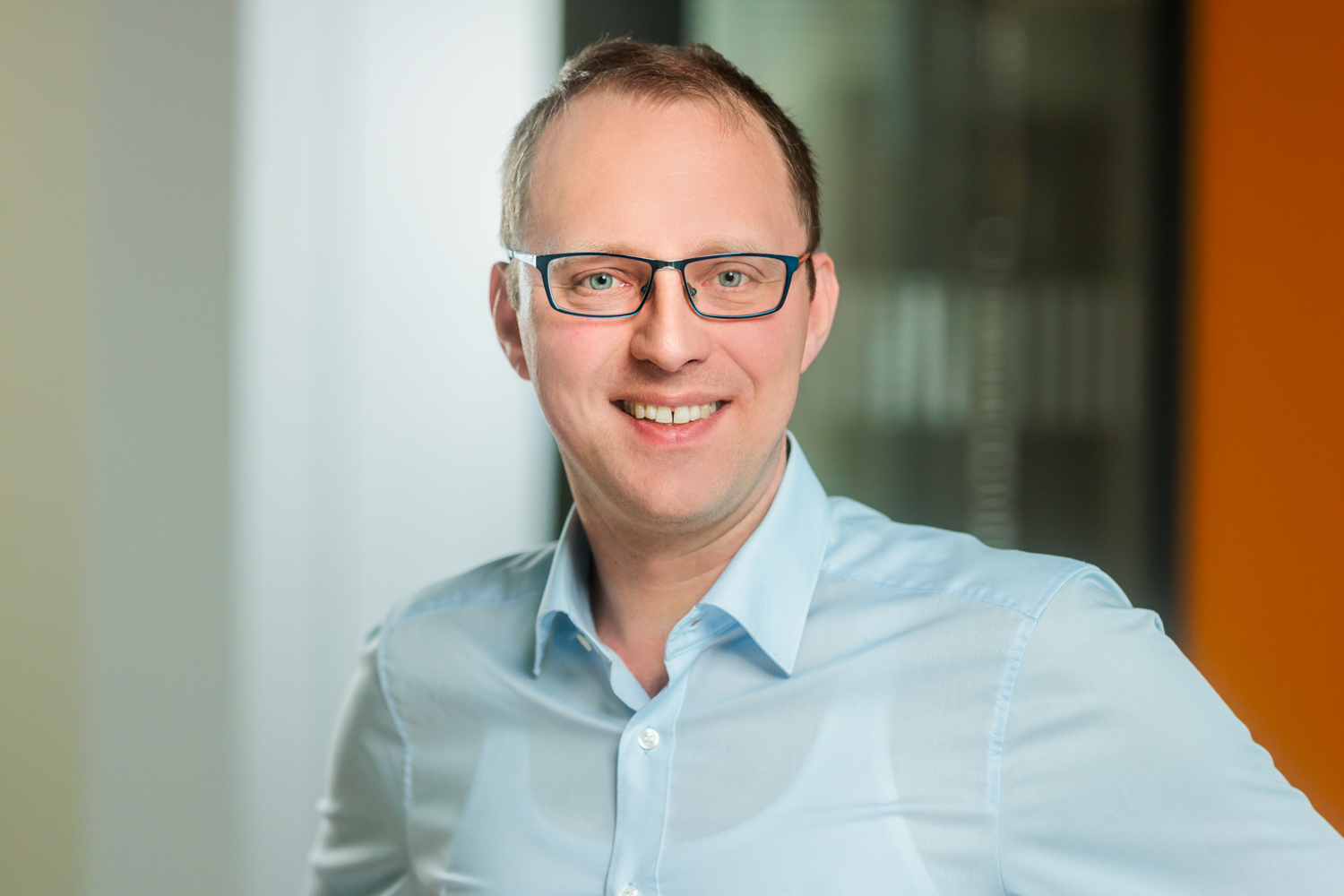 International Partners
Efforts to date have not been sufficient to limit global warming to 1.5 °C and fossil fuels are still being extensively used. For the electrification of the energy system, electrochemical processes are gaining central importance. However, the materials used to date, e.g. for electrolyzers and fuel cells, are exhausted and expensive. It is thus crucial to develop new, high-performance electrochemical functional materials that are based on accessible elements and which can be produced cost-effectively on the required scale. This is where DIMENSION breaks the vicious circle: In order to test the suitability of a new material in use, it needs to be produced in sufficient quantities and integrated into application-oriented components. This requires scale-up and process development for promising candidates (hits), identified in large-scale electrochemical screens.
DIMENSION combines the accelerated evaluation of new materials with the accelerated development of synthesis and processing methods. This is achieved by the following combination:
High-throughput experiments and material informatics lead precisely to active materials with outstanding electrocatalytic properties. With demonstrated state-of-the-art expertise in this field, the Ruhr University Bochum is a leading hub for these types of experiments
These materials are processed and tested almost simultaneously at the system level.
The unique equipment at the NETZ building of the University Duisburg-Essen facilitates scaled-up synthesis and application-oriented testing of materials in parallel to scrutinized analysis at the Interdisciplinary Center for Analytics on the Nanoscale (ICAN). By joining forces in DIMENSION, we aim to establish a universal method for filtering out hits early on and developing new materials for energy conversion to the point of industrial applicability.
Projects
P1 – Simulation, Generation and Characterization of 2D Composition Spreads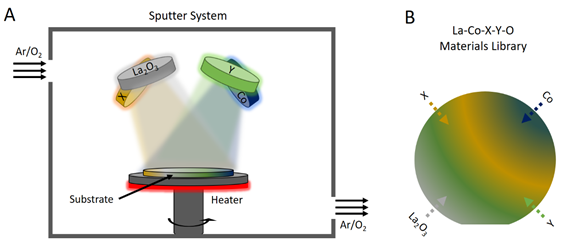 P1 uses high-throughput calculations and combinatorial synthesis of thin film libraries for the discovery of high-entropy oxides in spinel and perovskite crystal structures.
After synthesis by reactive co-sputtering, the fabricated films are analysed using high-throughput methods for their chemical compositions, phase constitution and functional properties (electrical and electrochemical properties).
The identified most promising compositions ("hits") are transferred to the other projects for up-scaling. P1 interacts strongly with P5 on implementing materials informatics methods to accelerate the discovery and optimisation processes.
P2 – High-throughput spray flame synthesis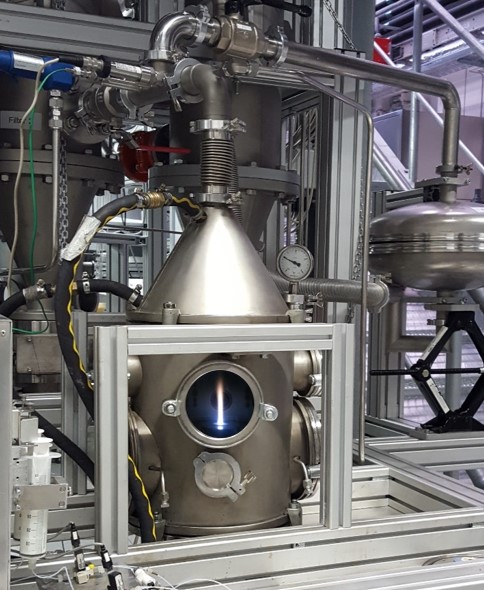 High-throughput materials analysis proved highly valuable for many fields in science and technology. However, this approach is to date completely absent in the field of gas-phase synthesis of functional materials – despite the importance of these methods to be scalable to industrial scale. The objective of P2 is to design and establish a bespoke facility for gas-phase nanoparticle synthesis that enables automated operation, closed-loop control based on in situ optical sensing, and rapid materials sampling. One important aspect is the development and implementation of systems for rapid materials sampling and inline detection as well as the automated harvesting of materials samples for ex situ analysis and downstream processing in P3. The materials selection to be investigated in P2 will be informed by the input from P1 and the complex data handling and analysis will be supported by P5.
P3 – Electrode Fabrication for 3D HEM/HEO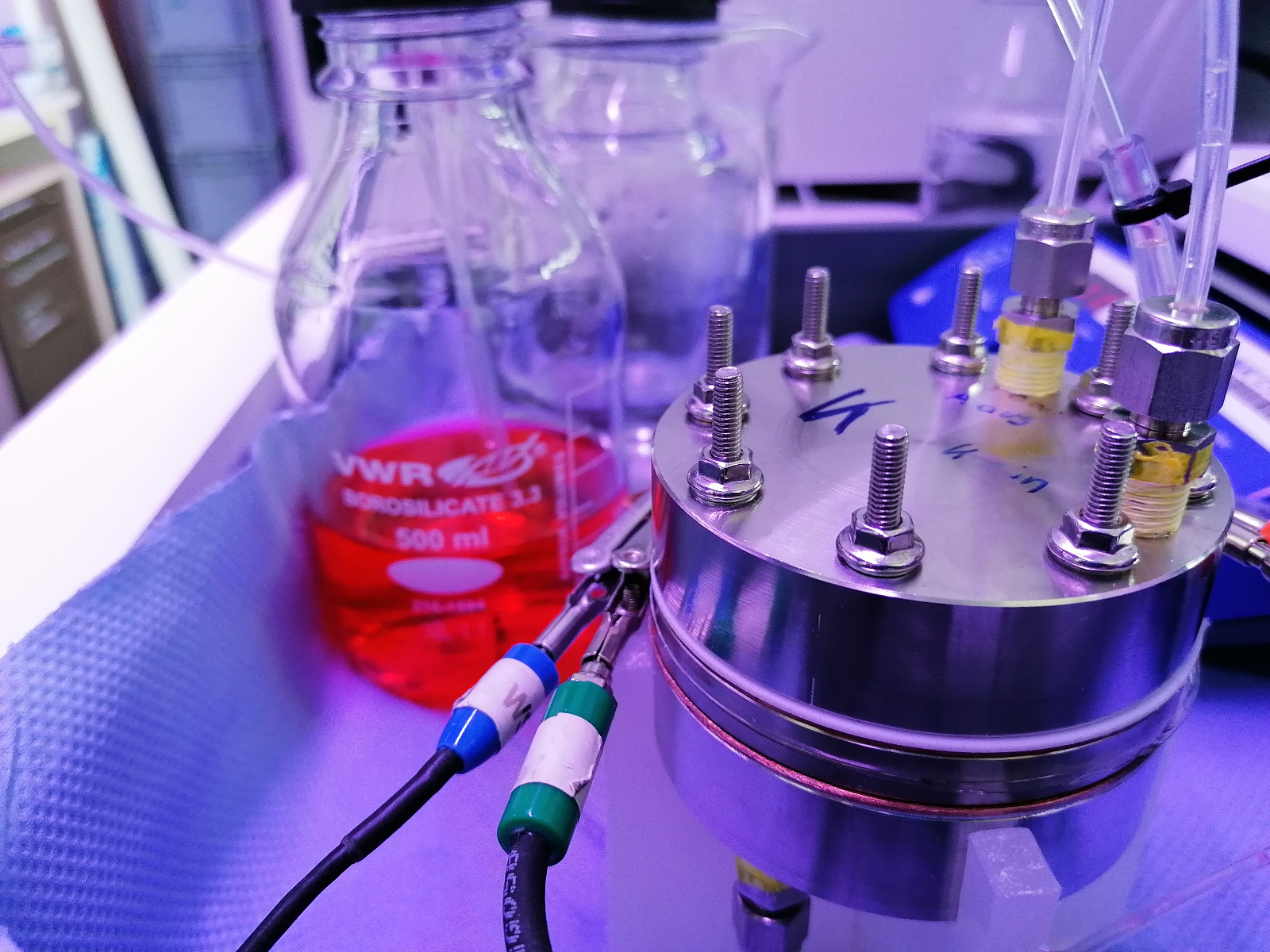 In this joint project, the University of Duisburg-Essen, Institute for Combustion and Gas Dynamics – Particle Science and Technology (UDE) and Ruhr University Bochum provide scalable electrodes made of nanoparticles and 2D materials for energy applications. Our mission focuses on the characterization, functionalization, and formulation of functional powders into inks and pastes with subsequent large-scale coating or direct deposition on substrates for sustainable technologies such as fuel cells and electrolyzers. The generated and – in terms of structure and composition – well parameterized electrodes are delivered to P4, where they will be tested in terms of functionality according to the objective of this project.
P4 – Scaling to the half- and full-cell level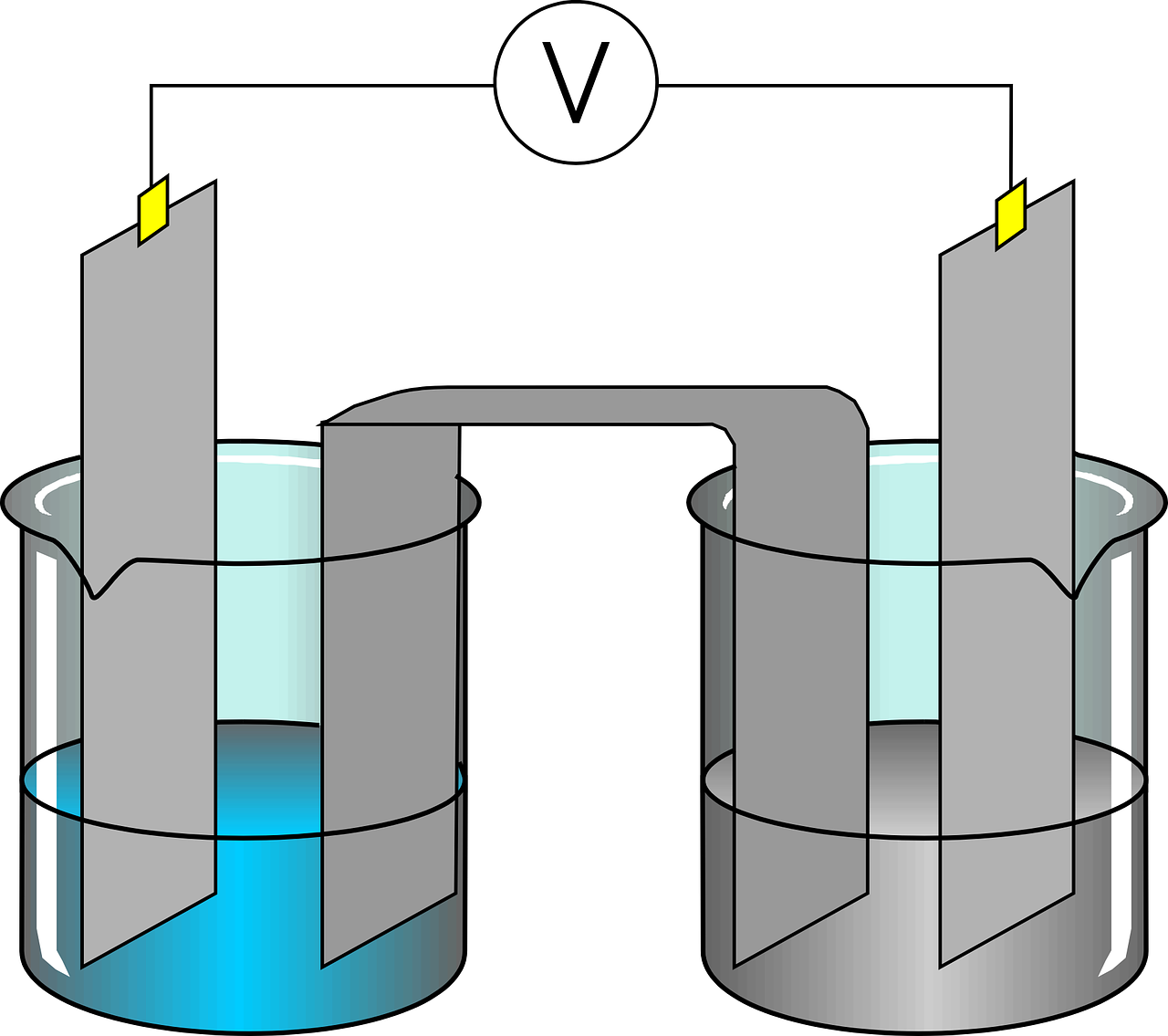 With potential catalysts and electrode structures in hand, the transfer of found materials is of utmost importance to enable rapid increase of their technology readiness level (TRL) and a potential use in any application. Thus, in a holistic approach, scaling by material tests to the half- and full-cell level as well as the establishment of concepts for test automation will be performed. An important aim herein is to link basic catalyst properties obtained from simple electrochemical tests to electrode assemblies at industrial performance level. This procedure will allow us to rapidly implement high performance electrodes with new catalyst materials, establish knowledge-based design strategies for this task and test them at industrial relevant levels. This will ultimately speed up the development chain from the materials design of new electrocatalysts to full scale electrolyzer systems.
P5 – Data Interoperability and Machine Learning-based Optimization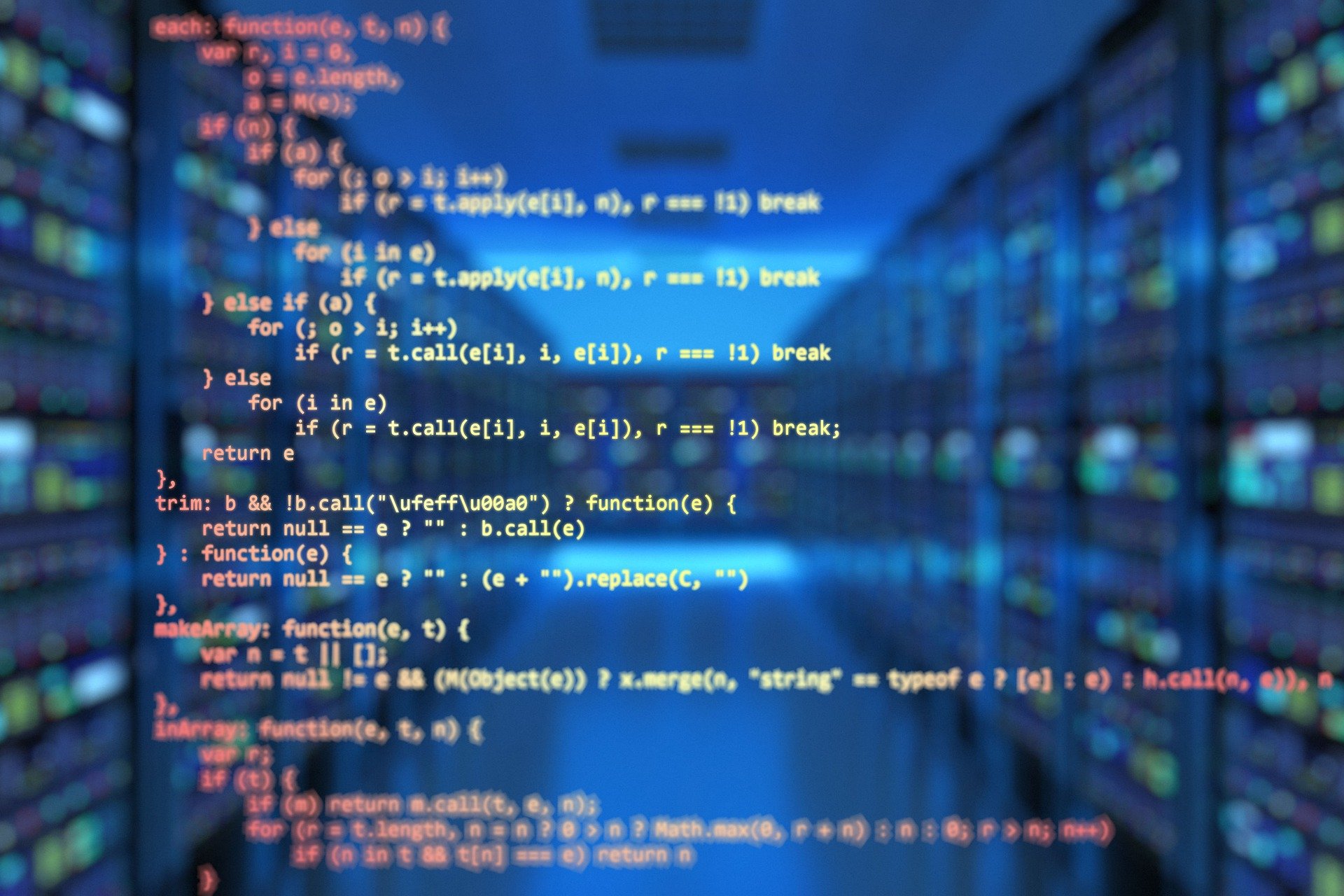 Development of a research data exchange platform for all projects involved in DIMENSION and the application of machine-learning models to advance the discovery of materials for energy conversion at different system levels.
The typical chain of discovery of active materials is frequently linear in the sense that a set of candidate materials is investigated computationally with the most promising lead compounds being subsequently tested for activity, stability and scalability. The linearity of these tests might lead to an exclusion of compounds that are not top-level for a given property but prove to be top-performers in later stages. The materials discovery can hence be regarded as a highly non-linear optimization problem, with an adaptable objective function.
To leverage information of experimental results gained at all individual stages of the project, a research data exchange platform needs to be developed that ensures the interoperability of the heterogenous experimental and computational data. This requires experience and knowledge of principles in data semantics and ontology applied to real-world data. This platform will then be the basis for machine learning models that guide computations and experiments upstream and downstream to find suitable materials for energy conversion more efficiently, thereby overcoming the linearity of the process.
Publications
DIMENSION-related Publications