NFDI-consortia FAIRmat and NFDI-MatWerk with ICAMS participation approved
Trending topic: science data management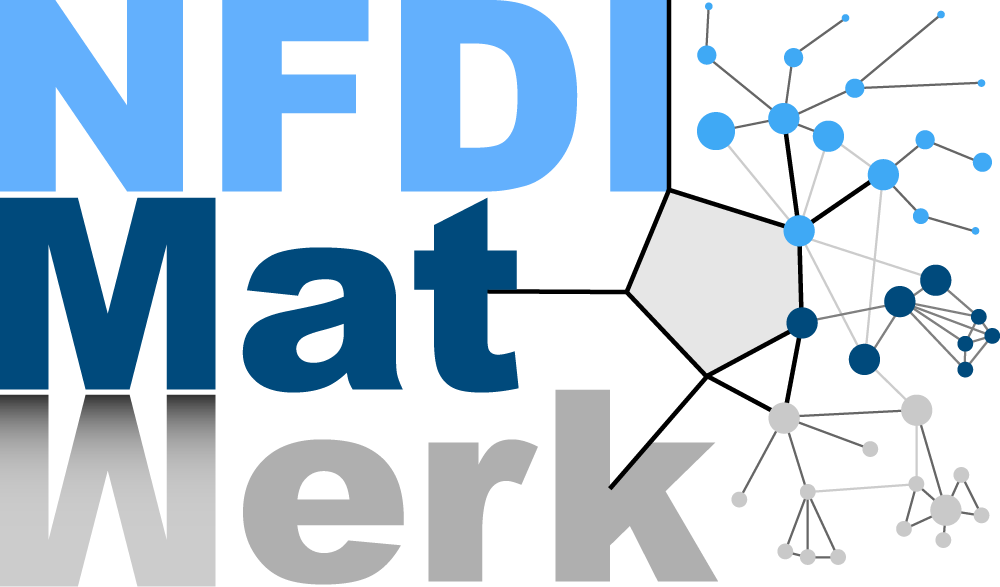 © NFDI
The FAIRmat and NFDI-MatWerk consortia receive funding for 5 years as part of the national research data infrastructure (German: NFDI). The initiatives of the national materials science community with involvement of the ICAMS researchers Thomas Hammerschmidt, Alexander Hartmaier and Godehard Sutmann at Ruhr-Universität Bochum aim to build an infrastructure for materials science data. The goal of both initiatives is to make materials data findable, accessible, interoperable and repurposable (FAIR) as the basis for a change in paradigm towards data-oriented materials research.
Go to NFDI for further information on the National Research Data Infrastructure initiative.
Further information on the FAIR Data Infrastructure for Condensed-Matter Physics and the Chemical Physics of Solids consortium can be found on the: FAIRmat website.