Green Light for Hydrogen Center
Proof-of-concept successful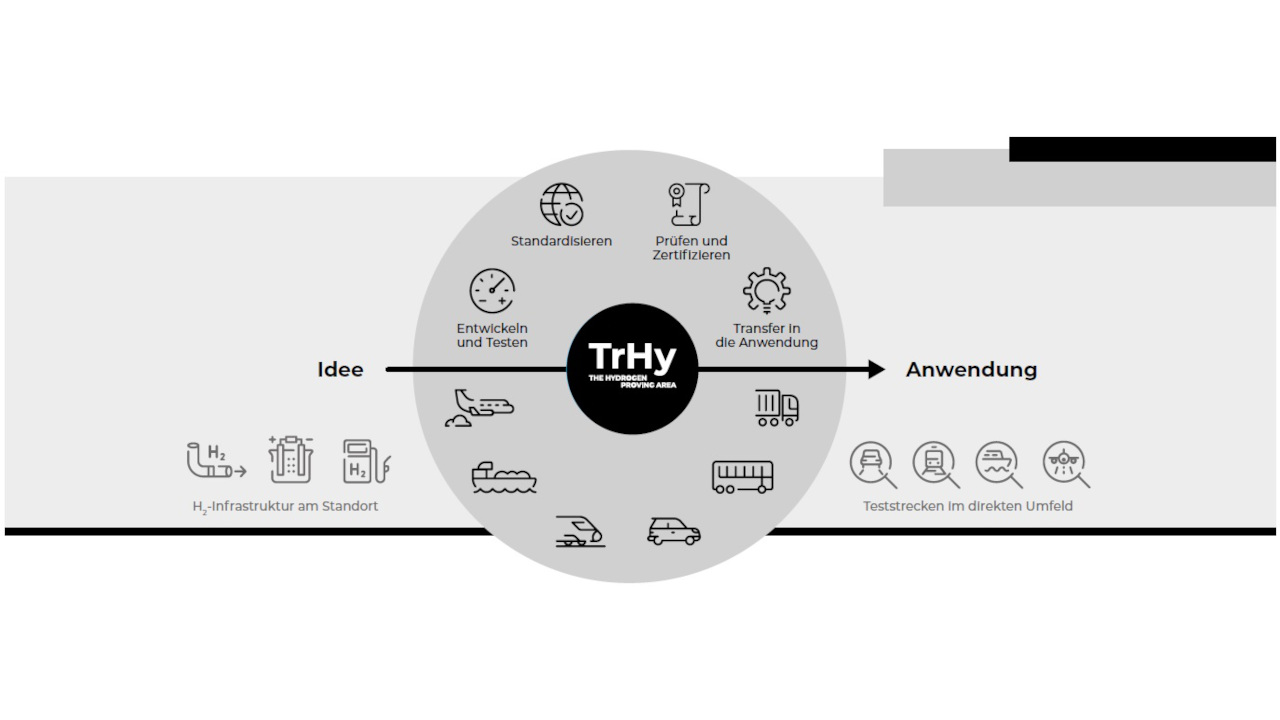 Ideas relating to hydrogen as an energy carrier can be implemented quickly thanks to the existing H2 infrastructure at the Duisburg site. TrHy supports all steps up to the application of the new technology. © ZBT GmbH
The Innovation and Technology Center for Hydrogen (ITZ H2) with its four locations nationwide is possible. This was the result of an audit by the German Federal Ministry for Digital and Transport (BMDV). The hydrogen and fuel cell center (ZBT) of the UDE is coordinating the establishment in Duisburg, in which companies and research institutions from all over North Rhine-Westphalia are participating. Once the federal funding guidelines are in place, the sites hope to receive approval before the end of the year.
The center in Duisburg is now called "TrHy" (pronounced like the English "try"). The name in full: TrHy - The Hydrogen Proving Area. The main focus here is on compressed hydrogen applications with high energy requirements in heavy-duty road and rail transport and in inland shipping. TrHy will be officially established as a company in the summer. Initially, ZBT will be the lead partner, but in the medium term it sees itself as one of many partners.
The TrHy team provides advice and support to potential customers to help them get started with or further develop hydrogen technologies for mobility applications. Standardization, norming, and subsequent certification for the safe development of the hydrogen economy are also part of TrHy's tasks. The geographical center of the network is the 18,000 square meter hall on the site of Hüttenwerke Krupp Mannesmann (HKM).
The other locations of the ITZ network in Germany are Chemnitz, Pfeffenhausen in Bavaria, as well as the North Facility including Hamburg, Bremen/Bremerhaven and Stade. All centers set different priorities that complement each other.
Dr. Volker Wissing, Federal Minister for Digital and Transport, on the positive outcome of the proof-of-concept study: "This means we can now get down to implementation. The BMDV has earmarked up to 290 million euros as start-up funding for the total of four sites, and the federal states want to give the centers additional support."
According to the Ministry of Economics, NRW could save a quarter of its current CO2 emissions in the future by using hydrogen and create up to 130,000 sustainable jobs.
https://www.uni-due.de/2022-05-30-wasserstoffzentrum-trhy-kommt